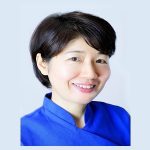 Why did you want to become a kinesiologist?
I was never interested in becoming a health practitioner. However, becoming the mother of a child with severe autism hit me hard and opened my eyes to the world of the holistic healing. I was completely mesmerized by its profound and harmonious approach of Kinesiology. I've never looked back since.
What do you enjoy about it?
What I enjoy most is being able to connect with each individual at a really deep level. I like the fact that I can create a safe space that people can be open about their sensitive health related issues. I enjoy seeing my clients slowly but surely getting better, smiling more and enjoying their life more after my sessions.
What do you like to do in your spare time?
I love researching and finding the cutting edge of molecular biology. I enjoy exercising – running, swimming and high intensity workout😊
What do you enjoy about being part of the Maris team?
I am new to the team and everyone at the Maris has been very welcoming and is interested in what I am doing. I enjoy working as a team here. The team Maris are all very positive minded and inspiring bunch!